Our History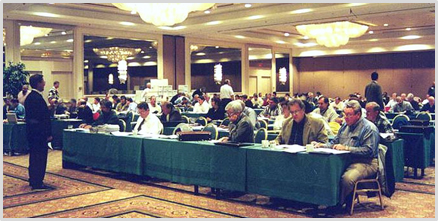 EBCO auction conducted in Dallas, Texas.
Over 150 Energy Auctions
Over 150 oil & gas auctions were conducted by EBCO and, at its peak, EBCO was conducting two live auctions per month and employed over 40 personnel.
EBCO may have been best known for spreading the success of the oil and gas auction to the industry as it conducted live, regional auctions throughout the country in cities such as Dallas, Houston, Oklahoma City, Tulsa, Pittsburgh, Denver, Midland, New Orleans, and Calgary.